30 Jahre Friedliche Revolution – Die Show am Brandenburger Tor
Multimediashow November 9th 2019 // a Phase7 Production on behalf of  Kulturprojekte Berlin GmbH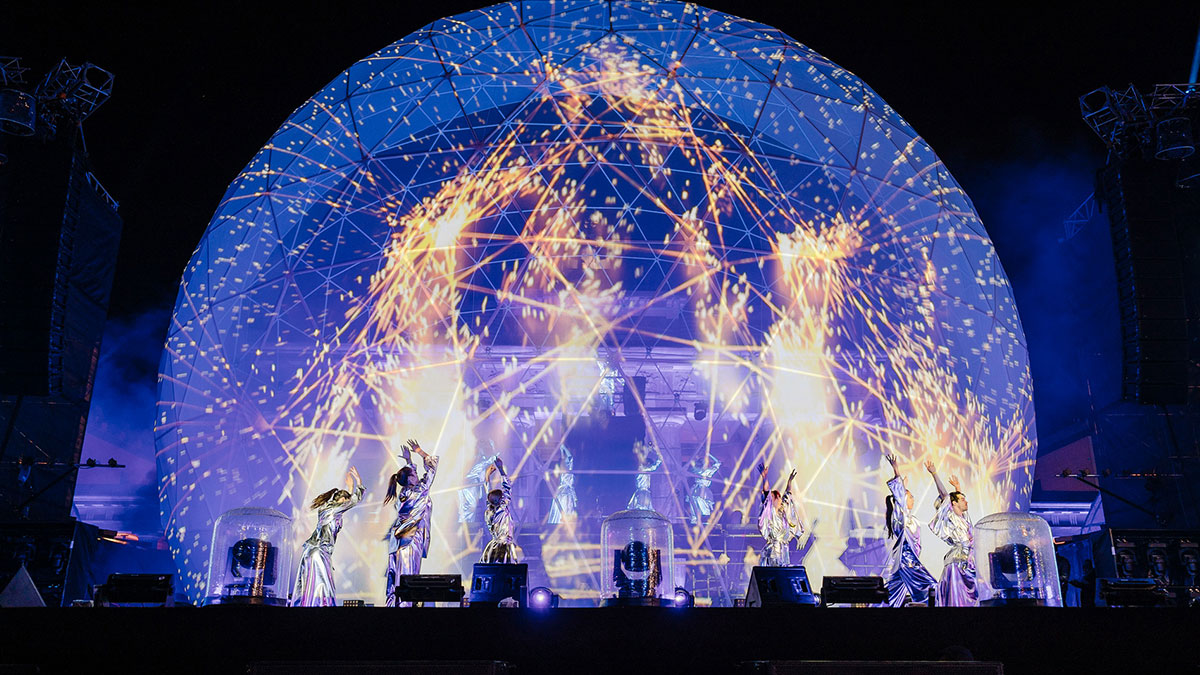 On November 9, 1989, the Berlin Wall could no longer withstand the pressure of the people of the GDR. A deadly border bulwark lost its terror overnight. And a symbol of division became a symbol of freedom: the Brandenburg Gate.
30 years later, the Berlin artists' network phase7 performing.arts staged a multimedia journey through time at the Brandenburg Gate in the heart of Berlin, leading up to the present day of new borders all over the world.
Together with phase7 as well as Anna Loos and Jochen Breyer I had the great pleasure to develop the overall dramaturgy and the moderation of the show. A VideoDome in front of the Brandenburg Gate was the globe and central projection surface for the media production, carried by live acts (Staatskapelle Berlin, Trettmann, Westbam) and spectacular acting and light performances.
Artistic direction / stage direction Sven Sören Beyer
Dramaturgy and text Andreas Gräfenstein 
Sequence direction Christian Kohlmann
Interactive Software Art Frieder Weiss
Interactive Software Art / Assistance Matthias Härtig
Lighting Design Flo Erdmann, Sven Sören Beyer
Media production Studio Eigengrau, Till Vanish, Safy Etiel
Music Kethan and Vivan Bhatti (Dance)
Music Heiko Schnurpel (acting)
Music Boris Blenn (laser harp)
Costume designer Pedro Richter
Production Manager Liza Wiegand
Project Manager Achus Emeis
Content Management Joel de Blois
Artistic direction / stage direction Sven Sören Beyer
Dramaturgy and text Andreas Gräfenstein 
Sequence direction Christian Kohlmann
Interactive Software Art Frieder Weiss
Interactive Software Art / Assistance Matthias Härtig
Lighting Design Flo Erdmann, Sven Sören Beyer
Media production Studio Eigengrau, Till Vanish, Safy Etiel
Music Kethan and Vivan Bhatti (Dance)
Music Heiko Schnurpel (acting)
Music Boris Blenn (laser harp)
Costume designer Pedro Richter
Production Manager Liza Wiegand
Project Manager Achus Emeis
Content Management Joel de Blois