TV-DOCUMENTARY // 43 MIN // 2021 // COMMISSIONED BY ZDF //  PRODUCED BY STRANDGUTMEDIA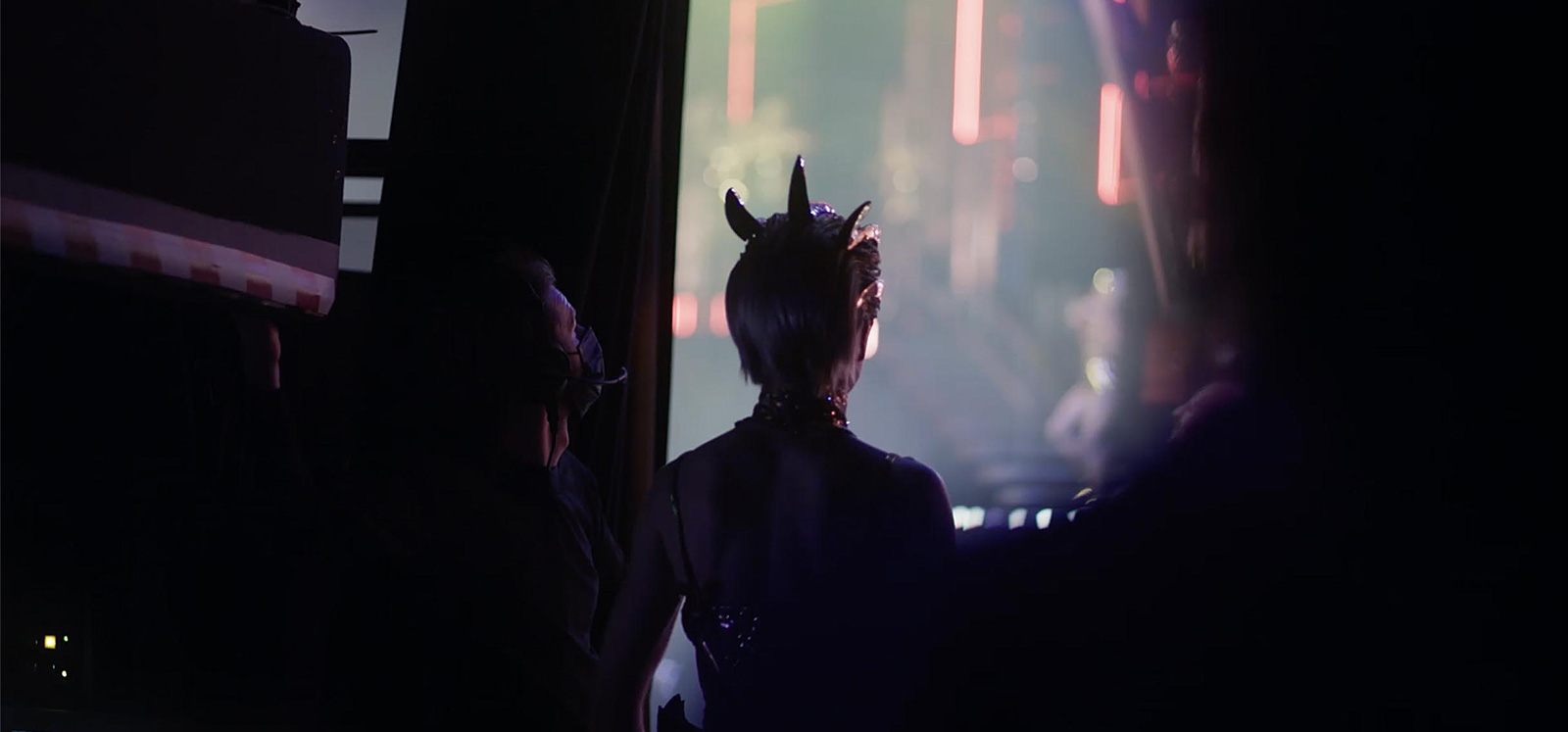 Der Palast tells the breathtaking story of the Berlin based Friedrichstadtpalast, a story which stretches from the Weimar Republic to the present day. Stars also performed in the palace during GDR times, earning it the reputation of a "Las Vegas of the East".  
Musical star and singer Ute Lemper remembers her first appearances in the "Palast". Gregor Gysi, Carmen Nebel, Wolfgang Lippert and many others tell of their experiences next to and on Europe's biggest show stage before and after the fall of the Wall. 
The film begins with the new building of the Friedrichstadt-Palast, its opening in 1984. It was supposed to be a particularly expensive prestige object of the GDR government, with all the finesse, all the artistic and technical possibilities. The opening resembles an act of state and the expectations for the artists are high. 
The documentary tells what went on behind the scenes of the show stage in the last years of the GDR. How freely could the artists work? What privileges did they have? How was the great revue tradition of the Friedrichstadtpalast written on? 
Production // Client STRANDGUTMEDIA · ZDF
Producers TORSTEN BERG · SILKE STILLIG
Production FRAUKE WOLF (ZDF) · SANDRA HELLMANN · ANJA MISSING · EKKI WETZEL ·  ELISA LUTTER
Editorial Office ZDF  STEFAN BRAUBURGER  ·  CARL-LUDWIG PAESCHKE
Voice Over SUSANNE GRAWE
Animation STUDIO EIGENGRAU
Grading ERIC GIESE
Editors OLIVER SZYZA · ZENON KRISTEN
Directors of Photography PHILIPP BABEN DER ERDE · ROBERT SCHRAMM
Directed by ANDREAS GRÄFENSTEIN
Production // Client STRANDGUTMEDIA · ZDF
Producers TORSTEN BERG · SILKE STILLIG
Production FRAUKE WOLF (ZDF) · SANDRA HELLMANN · ANJA MISSING · EKKI WETZEL · ELISA LUTTER
Editorial Office ZDF STEFAN BRAUBURGER · CARL-LUDWIG PEASCHKE
Voice Over SUSANNE GRAWE
Animation STUDIO EIGENGRAU
Grading ERIC GIESE
Editors OLIVER SZYZA · ZENON KRISTEN
Directors of Photography PHILIPP BABEN DER ERDE · ROBERT SCHRAMM
Directed by ANDREAS GRÄFENSTEIN